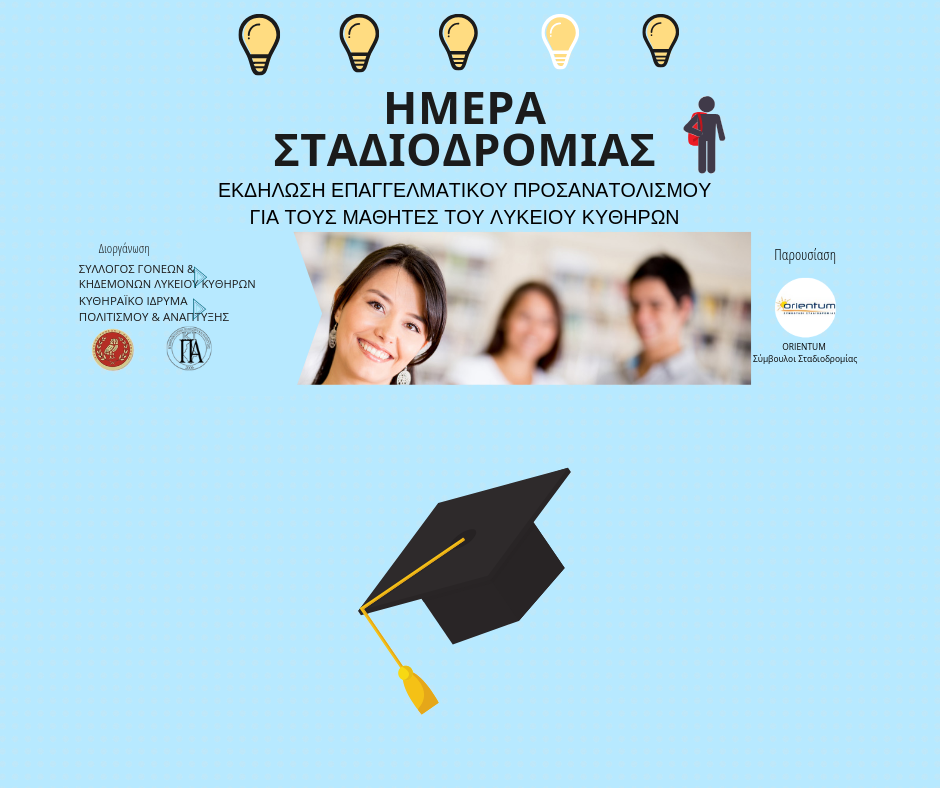 The Vocational Guidance and Orientation Conference Day was held with unprecedented success, on Friday, May 17, 2019.
In the Kythera Association Hall in Chora, the guest speaker from the company ORIENTUM – Career Counselors, developed the topics in a two-part presentation: Time management – Target – Faculty choice – Profession, education and the use of qualifications – The New High School – Structure Of Comprehensive School Programs – Faculties of the Digital Bulletin – Curriculum – Comparisons between Departments – Employment Rights – Labour Market Trends – Postgraduate.
The event was extremely interesting for students and teachers as it gave everyone the full picture of the landscape in Higher Education. It also presented the career prospects that each University and Technological Institute has to offer, helping inform our students to assess and make the right choice about the profession they would like to pursue.
We believe that when we stand responsibly next to adolescents, in the years of their lives in which they make critical decisions for their future, we forge an honest and responsible relationship with them. It is important to be able to listen to the anxieties, dreams, and expectations of the young people of Kythira, but also give them hope and a vision, which are so lacking nowadays.
At the same time, it is important to support them the utmost to meet the requirements of a world that is constantly changing and evolving.