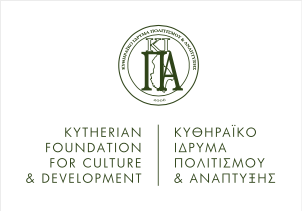 The Kytherian Foundation for Culture & Development warmly thanks all those who responded to the joint invitation with the Kythera Citizens' Movement.
By depositing in the Foundation's bank account, they financially supported the annulment application at the Athens Administrative Court of Appeals on the issue of wind turbines. The kind contributions help raise the amount required for the legal expenses.
Those who wish to receive the relevant receipt may contact the Foundation offices (210.3832806, info@kipa-foundation.org).
ΚΙΠΑ, within its framework to commit to the public benefit of Kythera, continues the effort to protect Kythera from the imminent threat of the uncontrolled, mass scale and illegal installation of wind turbines on the mountains of the island.