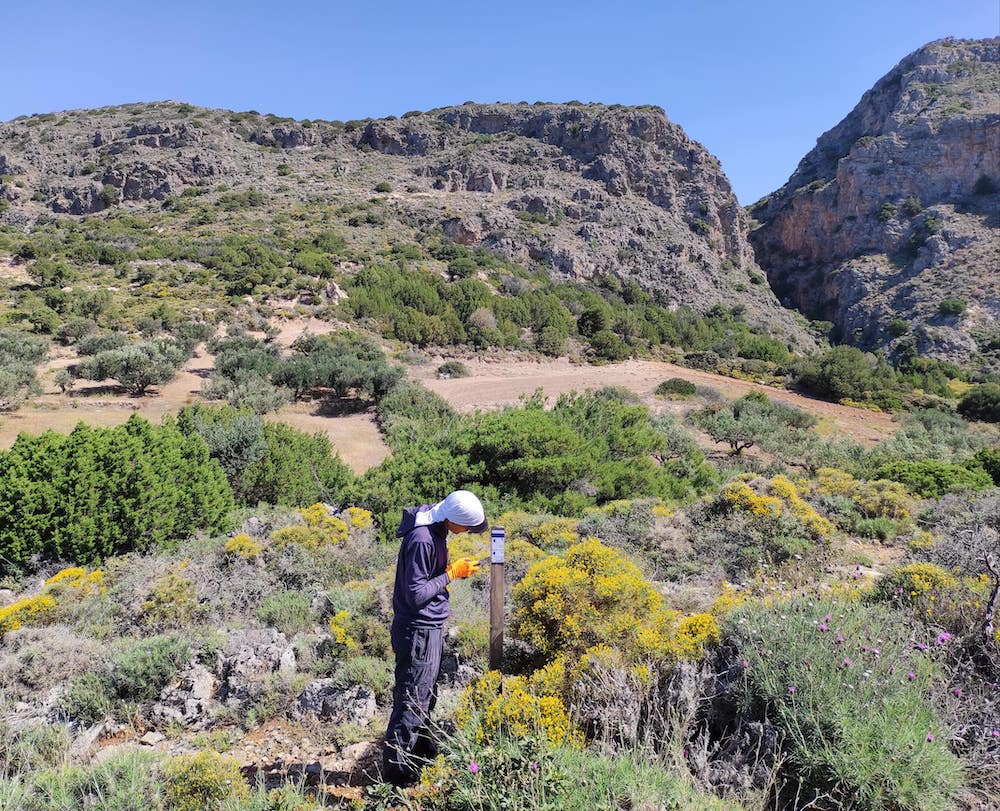 For the second consecutive year, KIPA carried out the complete maintenance and improvement of the Kythera Trails network.
Within this framework, dozens of sections of paths and entire routes were cleaned, such as that of Mylopotamos. At the same time, in collaboration with the Paths of Greece, the signposting system with the direction stakes was improved, at places where technical problems and hardware failures occurred.
The Kythera Trails management follows the standards of the Green Flag Trails system, under which 3 routes have already been certified and the rest will follow.
The maintenance of the paths is the result of exemplary cooperation between KIPA, local associations, residents, individuals, and other bodies. This activity would not have been possible without the contribution of all those who have adopted the entire routes or sections of them, volunteers and, of course, the Friends of KIPA.
Those who are interested in contributing to this project, with a view to the complete maintenance and upgrade of the network for the year 2022, can contact us.
Together we can make Kythera an island that cares for and utilises its heritage.
---