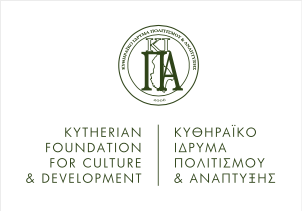 During the meeting of the Municipal Council on 31 May 2021 the Municipality of Kythera formed a bi-partisan committee for the examination and assessment of the issue of wind turbines and Renewable Energy Sources in general, in various parts of Kythera. KIPA, considers the preservation and protection of the endangered natural and cultural environment of the island a matter of absolute priority. Therefore it took part in the convening procedures and actively participates in the committee represented by the Member of the Board of Directors of the Foundation, Mr. Ioannis Travasaros.
In a spirit of unity and solidarity, after the Mayor's recommendation, the committee is called upon to manage this very serious issue, for the future of our island.
KIPA, alongside its other programmes and activities related to the protection, the sustainable development and the improvement of the living conditions on the island, from the beginning supported and facilitated the fight against the uncontrolled and illegal activities of energy production companies.
The people of Kythera united, once again, prove their love for their place. The citizens, bodies and Institutions of the island keep fighting and show a responsible attitude, as they've always done during the difficult times throughout Kytherian history.