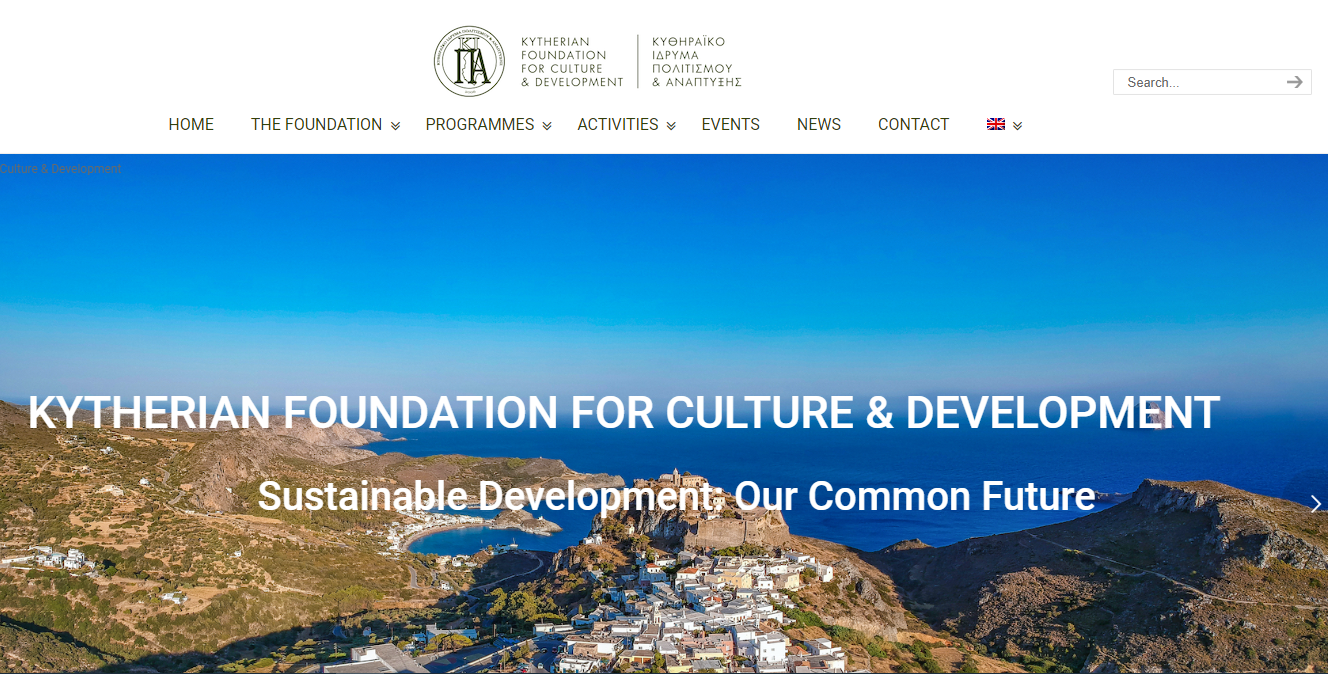 The website of the Kytherian Foundation for Culture & Development (ΚΙΠΑ) has now been launched in English. Thus, Kytherians and friends of Kythera around the world, who do not speak Greek, can be kept up to date about the programmes and activities of the Foundation. 
Following the upgrade of our website in 2020, the next phase of the Foundation's online presence has just been completed. Our English website is an important step to strengthen our interaction with the global  Kytherian community, targeting also the younger generations of the Kytherian diaspora, who may not retain Greek as their first language. In addition, as more and more Europeans and international friends of Kythera choose the island for their residential or holiday home, we consider our new English website to be an essential tool to communicate our activities. 
KIPA wishes to continue to inspire, stimulate and cultivate collaborations. "To become", as its founder, Georgios I. Kasimatis, has written, "a real hive of thought, planning and action for the sustainable development of Kythera and Antikythera". We hope that our English website will bring us closer to our non-Greek speaking friends of Kythera, with whom we will share our vision and together we can work to make it happen. 
We therefore invite every Kytherian and friend of Kythera, wherever you are, to visit our new English website, https://kipa-foundation.org/en/ in order to be informed about our activities and programmes, as well as contact us and become distinguished members of ours.