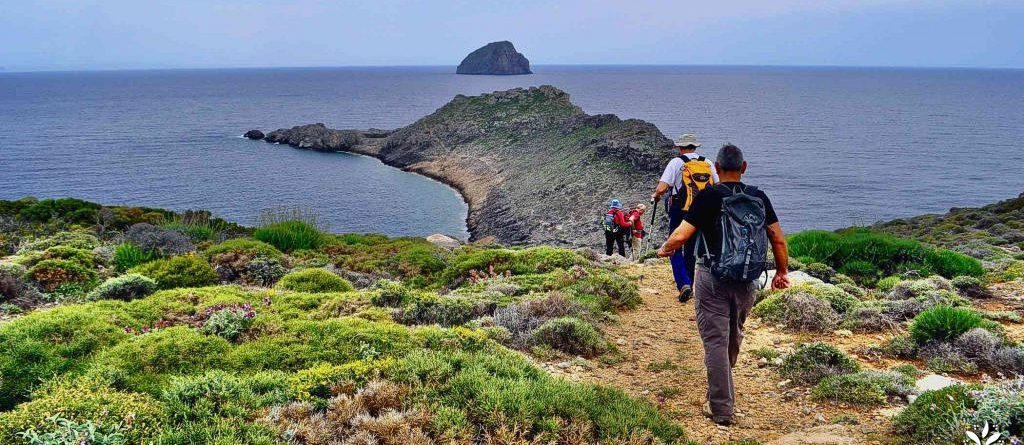 For the first time the Municipality of Kythera will participate in the international exhibition "Le Salon du Randonneur" in Lyon, France, which is the most specialised hiking tourism exhibition in Europe.
France has a very large and organised hiking community, looking for new and authentic destinations with networks of trails and opportunities for outdoor activities.
In response to the growing influx of French visitors to the island, the Kythera team will present a full portfolio, showcasing the network of Kythera trails and all the organised local activities on offer.
Already, some of the largest French hiking tourism agencies have organised Kytherian hiking excursions in their packages. The popular show "Des Racines Et Des Ailes" on French TV channel France 3 presented the trails of Kythera in its tribute to Greece in 2017.
The exhibition takes place on March 25-27, and Kythera is participating in collaboration with the Social Co-operative Enterprise Paths of Greece, the Region of Crete and the Municipality of Tinos. The team is fully prepared and equipped.
The Municipality of Kythera, in collaboration with KIPA, MedINA and the Domestic Property Committee, invests in the sustainable tourism development of Kythera. Adventure tourism is rapidly developing, based on the promotion of natural and cultural heritage and is one of the key pillars for the extension of the tourist season on the island.
MORE INFORMATION & LINKS
Kythera Trails is the official network of trails of Kythera, with 11 routes with a total length of 100 km. Our vision is to preserve and enhance the natural and cultural heritage of the island, contributing to the prosperity of the local community. Visit us: Web / App / Facebook / Instagram / YouTube / Tripadvisor
The programme is supported and implemented by the Kytherian Foundation of Culture and Development  (Κ.Ι.Π.Α.) in collaboration with the Municipality of Kythera & Antikythera, the Domestic Property Committee, and the Mediterranean Institute for Nature and Anthropos  (MedINA).